Because of their love for all kinds of music, friends from Perry, MI rehearsed together for the first time in the winter of 2003. After performing locally for a period of time, the group branched out and took their music anywhere good music could be played.

Clarke Heminger
began taking piano lessons at age 6 and then switched to the clarinet at age 9. During high school, Clarke began to play the saxophone in the concert band, was drum major of the marching band, and a member of the dance band. Clarke made a career in the auto industry, but continued playing music. This love for music has given him the experience of performing with a number of bands and playing many different types of music including square dance, round dance, bluegrass, big band, classic rock, pop gospel, etc. Music has always been and is still a big part of Clarke's life.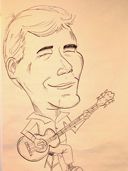 Rod Burkhart
, born and raised in Perry, Michigan, has had a longtime love for music which began at an early age. And it progressed as a member of the Jr. and Sr. High school band. In Jr. High he picked up the guitar and has been playing ever since. He participated in musical groups in his hometown including a gospel singing group in the 1970's. Rod's "day job" took him all over the country as he performed a sales function for various electric motor manufactures.
He enjoys spending time with family and friends and performing.

Live Music For You!

Fading World
performs throughout the state of Michigan for all types of events. Venues include, but are not limited to:
Parties

Social gatherings
Wedding receptions
Senior entertainment
Car shows
Banquets
Coffee houses
Restaurants
Indoor/outdoor activities for good times and great memories
Music Style
Fading World
is unique in its approach to the music they perform.
The song list includes songs from the following genres:
Instrumental and vocal arrangements of hit tunes by artists like Glenn Miller, The Beatles, Johnny Cash and Journey are used. Sing-a-longs are also a popular part of the performance.
Fading World
performs live with guitar, keyboard and saxophone while utilizing our own professionally recorded accompaniment tracks to provide the big, full sound of a 4 or 5 man band.

Note: Adjustments to the program to fit your musical requirements can be made without hesitation—background music, lively entertainment or both, you decide—we can do it!
Family Oriented
Fading
World
adheres to a "family friendly entertainment policy."
Fading World is on CD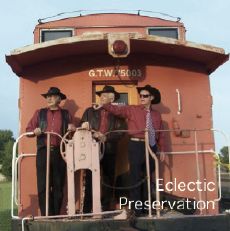 Fading World has released their first CD, "Eclectic Preservation".
CD's are available for only $12! Contact fadingworld00@aol.com to purchase yours today.